Article by Shirley Weir
A few years ago, I was speaking at an International Menopause Day conference, where I was asked the proverbial question:
Is there sex after menopause?
Without a thought, I referenced my own experience, and quickly replied with a wink: "Yes! And sometimes even with a partner!"
I am 54 years old, and with the exception of a gag gift I received from a Secret Santa at a work party in my late teens, I didn't buy my first vibrator until I was well into my 30s, married and already a mom.
(This is one of those "If you had to tell your younger self something, what would it be?" moments. My advice: Don't wait! )
Pleasure—across all ages and stages—is a deeply personal topic. Partner sex, solo sex, sex toys, lubricants and more—with so many options on the menu, I also want to invite you to stay very curious, get informed and choose the journey that's right for you!
Solo sex can lead to a host of benefits including pleasure, confidence building, stress-reduction, a healthy pelvic floor and optimal vaginal health for life.
Here are some of my favourite resources and accessories:
Mindfulness: Perhaps not the heading you were expecting in a feature about masturbation. However, according to Dr. Lori Brotto, PhD., who leads the Sexual Health Lab at the University of British Columbia, one-in-three women experience low sexual desire. The culprit is often stress, and a great way to address this is to introduce a regular practice of meditation and mindfulness.
Sex drive, or sexual appetite, is not the same for everyone. It can be difficult to determine what your "normal" is because we are constantly bombarded with messages that tell us we should want sex all the time, no matter the circumstance. But the reality is, what your friends, partner, or the media view as a "normal" level of sex might not be "normal" for you, your lifestyle, or your relationship, and there is nothing wrong with that.
Sexual pleasure is the physical and/or psychological satisfaction and enjoyment from sexual experiences. This can be through partnered or solo sexual activities, and can include thoughts, fantasies, dreams, emotions, and feelings.
The Empress 2 by wellness brand, Vush: Those of us who feasted on Sex and the City in the late 90s learned about the "Rabbit"—the vibrator that sold women on the pleasure of its vibrations both inside and out.
Well, it's 2021 and time to show your clitoris some serious love. The Empress 2 is a clitoral vacuum stimulator with 3300 reviews and counting, including this one from Lauren D., who wrote, "Meet my new best friend!"
Pink CherryI recommend Pink Cherry to women who really want to flex their solo or partner sex curiosity.
I love this site. There's a sex toy for everyone—including a section for beginners, they invest in absolutely fabulous billboards, ("Scream your own name!") and they even have a Canadian "How sexy is your city?" section on their website. Check it out!
Calgary apparently purchases the most sex toys per capita than any other Canadian city. Surrey is ranked second while my "bedroom community" of Port Moody, BC apparently has some catching up to do as we are currently #239 out of a possible 282! Come on Port Moody! (Pun intended!)
OMGYES. What if the best sex toy on the market isn't a toy at all? OMGYES is a first-class, show-and-tell, educational website created by a team of researchers who wanted the scoop on female pleasure but couldn't find it.
I have watched both seasons a few times now and continue to learn from their short, informative, honest—and interactive—videos, where real-life women of all ages talk viewers through various techniques for pleasure. The only equipment required is your fingers.
In a survey of 1000 women aged 18-84, 96% said OMGYES made them realize there's more room in their lives for sexual pleasure, and 81% learned new ways to describe the things they like sexually.
Vagina Coach Kim Vopni is a pelvic health evangelist, known as the "Vagina Coach." Again, don't wait until you experience vaginal dryness or pain with sex or bladder leakage before learning the health benefits of proper and regular pelvic floor exercise!
Kim teaches women how to prioritize pelvic health through online programs such as "Kegel Mojo" and "Buff Muff Challenge." She is also a fierce advocate for all women to invite a pelvic floor physiotherapist onto their health team.
What about tech devices, like the Elvie, which train the pelvic floor too? I recommend seeking input from a pelvic health expert, like Kim, or your pelvic floor physiotherapist, before investing. There are a growing number of women's pelvic health products on the market, and it's best if you can spend your money on a strategy customized for you.
Moisturize, and use a lubricant too! Vaginal dryness has long been associated with the decline of estrogen that happens post-menopause. But did you know vaginal dryness is also caused by the birth control pill, post-partum and even over-use of panty liners?
Hyaluronic acid moisturizer is now a first-line recommendation from the International Menopause Society. Hyaluronic acid is a naturally-occurring molecule, made by our own bodies, but it starts to decline in our 30s and 40s and then more significantly after we reach menopause. Research now shows that moisturizing with hyaluronic acid is an effective way to both prevent and treat vaginal dryness.
Again, don't wait. Personally, prevention is my favourite approach. Two of the best ways to prevent vaginal dryness is to have lots of sex and orgasms (sometimes, even with a partner…) and to moisturize your vulva and vagina with hyaluronic acid and vitamin e, like this moisturizer, co-created by Pure Pharmacy and the members of my community who spoke up demanding an effective solution to vaginal dryness (currently, less than 4% of women with vaginal dryness are receiving treatment!)
Also, know the difference between a moisturizer and a lubricant (use both!) Moisturizing is an investment in your vaginal health—moisturize away from sexual activity to give the product time to absorb. And then always use a pH-balanced lubricant to reduce friction—for the ultimate in pleasure and fun for your party of one.
Shop our favourites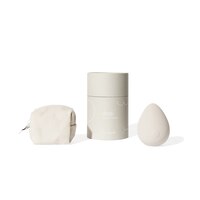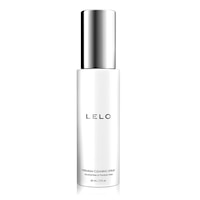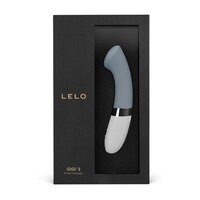 ---
Do you have a question about your sexual health during perimenopause-to-menoapuse & beyond? Post it in my private online community or write to me at shirley@MenopauseChicks.com